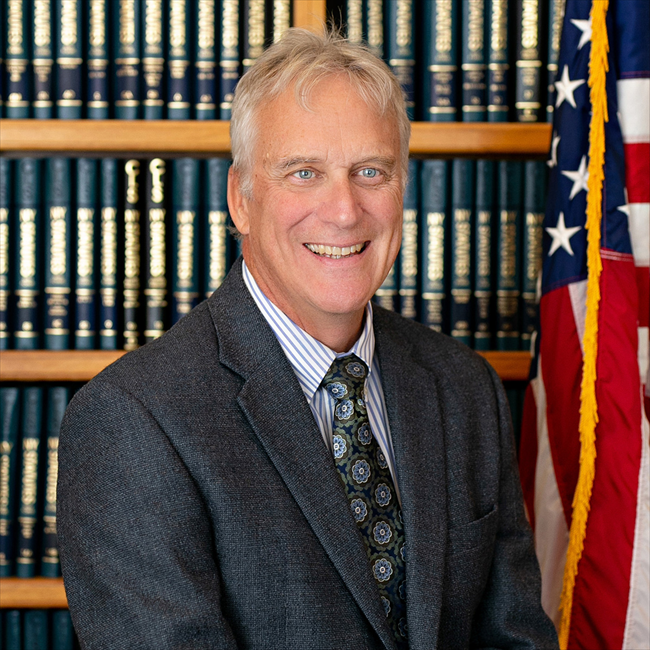 George S. Smith II
He is a well-seasoned patent attorney who has previously represented small to medium-sized businesses, as well as, Fortune 500 companies in all aspects of their legal affairs. He has led complex mergers and directed the legal departments of several technology-based corporations.
He joined Blair Law Firm after having previously served as general counsel to Honeywell International, Inc. in Skaneateles Falls, New York from 2008-2014, during which time he served as the legal member of a 10-person leadership team that oversaw four key corporate acquisitions valued at over $2 Billion.
Prior to this, he served as Vice President and General Counsel to Hand Held Products, Inc. from 2000-2007. During this time frame he led the Intellectual Property Strategy and Portfolio Development at the company and filed for more than 40 patents and 200 invention disclosures annually. He also was a key participant in leading the company in gaining regulatory approval internationally, and prior to joining Honeywell, he guided the company into the merger arena, where it was eventually sold for $390 million at an attractive multiple of EBITDA. He was also previously associated with Hiscock and Barclay's Syracuse, New York office.
Mr. Smith is a 1990 Albany Law School graduate, earning cum laude honors and member of the Justinian Society. He earned a B.S. in Physics from Saint Lawrence University prior to attending law school. He is active in charitable organizations and is admitted to the New York State Bar and the United States Patent Bar.
Email: gsmith@fingerlakeslaw.com